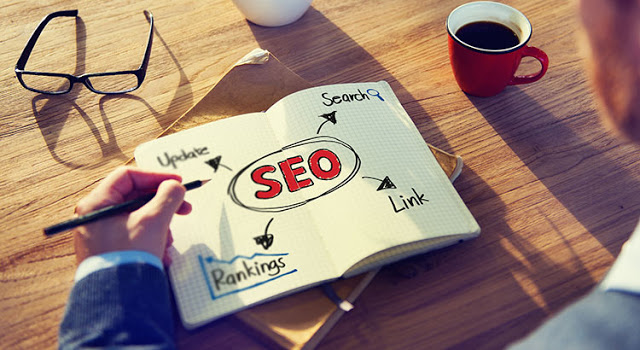 Pay-per-click marketing or SEO leads – what makes it work?
SEO (search engine optimization) and PPC (pay-per-click) marketing are two essential marketing tools for any business. SEO and PPC can be the backbone of most marketing plans.
Why do these two marketing options work better than the rest? Essentially, both produce the highest quality sales leads. Think about it – A potential customer takes time to access Google, begin a search, click your ad, visit your site, fill out your lead capture form and answer your phone call. At this point, they are deep in the sales cycle and are probably buyers. Now you just gotta close them!
So, What is SEO (Search Engine Optimization)
SEO or Search Engine Optimization is optimizing your website, developing content, and creating relevant backlinks. Ultimately, this will increase your ranking on search engines like Google, Bing, and Yahoo.
SEO is a plan to make sure your page winds up on the top of search engines. After all, if people can't find you, they aren't going to visit your website. How you structure your SEO plan is crucial to your success.
Here are some great SEO tips you should follow.
Tip #1
If you install tracking or Google Analytics on your pages, you can harvest data to see how people get to your site. You can then use that data to gear new marketing campaigns toward search terms that are working.
Tip #2
Customize your SEO so that you can reach your local market. This means including local search terms on your website, backlinks, and content. Trying to rank high for "Insurance Agent" is very hard. Ranking high for "Insurance Agent in Charlotte, NC," is something you can accomplish much easier.
Tip #3
Always use White Hat SEO. White Hat SEO refers to doing things the right way. Don't hire so-called "SEO Experts" that use methods and tricks frowned upon by significant search engines like Google. Using what is referred to as Black Hat SEO can and will get your website removed from Google search results.
The Power of PPC (Pay per Click Marketing)
SEO is a great long-term plan for your website and company. It is a must, and you should budget for SEO every month. SEO takes time, and in most cases, it may be years before you see any substantial results. In the meantime, you must use paid media or pay-per-click marketing to drive qualified leads to your business.
Top 4 Reasons to use PPC Marketing
Pay per Click Marketing is highly profitable when used correctly. To ensure your success, you should carefully research profitable keywords. Finding profitable keywords is usually done by trial and error. Meaning you have to spend a few hundred bucks to find them. To get started, you can use tools like iSpionage to locate competitor keywords.
You can easily scale your spending, and there are no long-term commitments. You can easily set budgets and turn campaigns on or off in seconds. To get the most out of pay-per-click marketing, it is recommended to leave campaigns on and use optimization tools provided by the search engine. If you want to scale down spending, try making a schedule bid adjustment in lieu of pausing the campaign.
Businesses in a saturated market may find that they'll never rank for some of their most essential keywords. PPC campaigns can use these terms in a strategically placed campaign so that you don't miss out on potential traffic just because there are many other people in this market.
PPC campaigns can reach a broader audience with conversion rates of up to 70 percent. There are no other internet marketing campaigns that can promise those kinds of results.
Google Adwords Tip: Always take the time to set up analytics and Google Conversion Tracking. You can not optimize your campaigns without knowing what is converting.