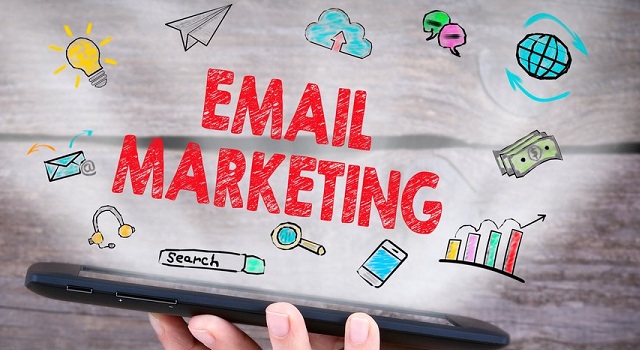 What are the best ways to improve email open rates? This is a common question from email marketers. In desperation, some use trickery, but experts typically advise a more creative and responsible approach when implementing an email marketing campaign. Below are some of the best (and fastest) ways for marketers to improve their email open rates.
1. Deliver Valuable Content
The success of an email marketing campaign rests on the value provided to the email recipient. The most reliable way to get email subscribers to click on an email is to provide them with something they need. An email should compel the recipient to take action the minute they see the message.
To communicate value, it will be necessary to write effective subject lines in addition to the message contained in the email's body. The subject line should be a promise kept by the content in the body of the email. Valuable content can encompass everything from sale notifications to how-to articles.
2. Improve Subject Lines
The way to increase subject line effectiveness is through testing. Marketers should focus on those variables that will make the most significant difference when it comes to open rates, and that will spur conversion as well.
Strategies like emojis or the subscriber's name in the subject line should be tested.
Example: We always use the subscriber's name when following up with legal leads. Leads for attorneys are hard to generate, and using a name creates an immediate connection.
3. Welcome New Subscribers
New subscribers are more likely to open emails and act on them. Studies show that subscribers who get welcome emails are more likely to be engaged with the brand long-term. The more engaged they are, the more likely they will open emails. Goals for welcome emails include nurturing new leads and encouraging subscribers to share information about themselves and to make purchases.
4. Send Personalized Emails
Research shows that recipients are more likely to open emails with personalized subject lines. Personalizing an email requires adding the subscriber's first name to the subject line and body. Depending on how much information the subscriber has provided, it may be possible to celebrate birthdays or customize the email with local weather information.
5. Send Relevant Emails
Relevancy should be valued above all when it comes to creating content for marketing emails. Email list segmentation enables the creation of relevant emails that consistently deliver superior open rates compared to generic emails. Email lists may be segmented by how long a subscriber has been on the list or by the time they last made a purchase. Subscribers who purchase may be segmented by how much they spend.
6. Purge Email Lists
Getting rid of inactive subscribers helps marketers to concentrate on subscribers who might actually convert. Besides that, it reduces bounce rates while simultaneously improving open rates.
Email marketing continues to thrive despite reports of its decline. Using the tips above to tweak an email marketing campaign, marketers can solve problems like low open rates and win back unengaged subscribers.