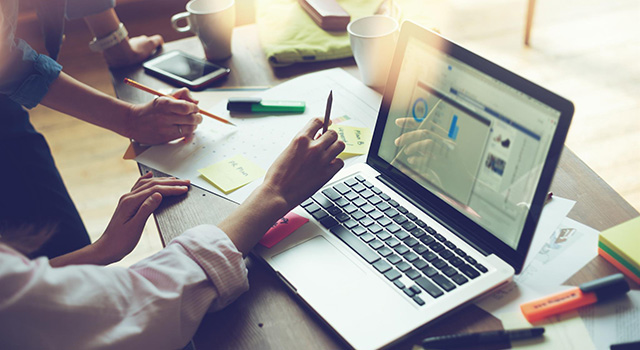 Nearly 1 in 5 people have a disability in the United States. About 56.7 million people — 19 percent of the population — had a disability in 2010, according to a broad definition of disability, with more than half of them reporting the disability was severe. Approval rates for Disability and SSI decisions vary from state to state as well as between the levels of the Social Security disability process. The average national approval rate for initial disability claims is around 40 percent.
We work with Disability Attorneys and Advocates across the US. We help consumers needing help find reputable attorneys who can help with a new disability claim or one recently denied.
Our Disability Lead Network
Within our network, we own several high-converting websites catering to individuals seeking disability help and information. Our websites capture their information and pass it to you in real time via email, post, or over the phone. Our websites are 100% compliant and, in some instances, customized to fit your needs.
There is no shortage of disability leads. The key is finding a disability lead provider that understands your needs and can produce quality leads that don't waste your time. We are dedicated to a long-term relationship with our clients. Providing you with quality disability attorney leads is just the beginning of that relationship.
We Set You Up For Success
Each client that buys leads through our network is different. Some buyers are tech-savvy and have an advanced sales process. Others may still manage leads via email and need more guidance setting up the proper lead-to-sale cycle. We get it, and our job is to ensure you are successful with our disability leads.
Here's how we assure you reach your target cost per case!
When you first speak to Leadorder.com, we take the time to understand your needs. We take the time to educate ourselves on your target demographic and acceptance process.

Secondly, we make sure we understand your setup.


Here are some questions we may ask:

– Do you use a CRM or lead management system?

– How big is your staff?

– Do you have an intake specialist? If so, then how many?

– Do you use offsite call centers?

– Do you use SMS and email notifications?

– Can you handle inbound calls?

Design concepts that will increase your contact rate. Contact rate is what drives your conversion rate. The more leads we get on the phone, the more you close. We do this by analyzing the opportunity to design branded landing pages, thank you messages, and split testing ad copy.
Measure results. We can send you hundreds of disability leads each week. But, if neither side knows which are resulting in cases, we are simply spinning our wheels. We work to set up proper tracking to ensure we know what traffic source works for you. It sounds simple, but this is one of the things that sets Leadorder.com apart from our competitors.
Disability Lead Quality
We take every measure to ensure the quality of our leads. Our proprietary quality control process ensures the information you receive is accurate and in real-time. Our system weeds out 99% of fraudulent leads. As a result, our contact ratios exceed those of our competitors.
Disability Lead Return Policy
Leadorder.com has a generous return policy when it comes to our disability leads. As a valued client, you will be assigned an account representative to assist you in all matters, including returns and credits.
Disability Lead Delivery
Our development team is experienced with all current CRM & intake systems. We can deliver your leads in real time to any system that accepts incoming requests. Some of the more popular systems are Leads360, LeadMailBox, Salesforce, LeadExec, and many more. If you choose, we also provide email delivery or our in-house lead management system.